For the creation of next 100 years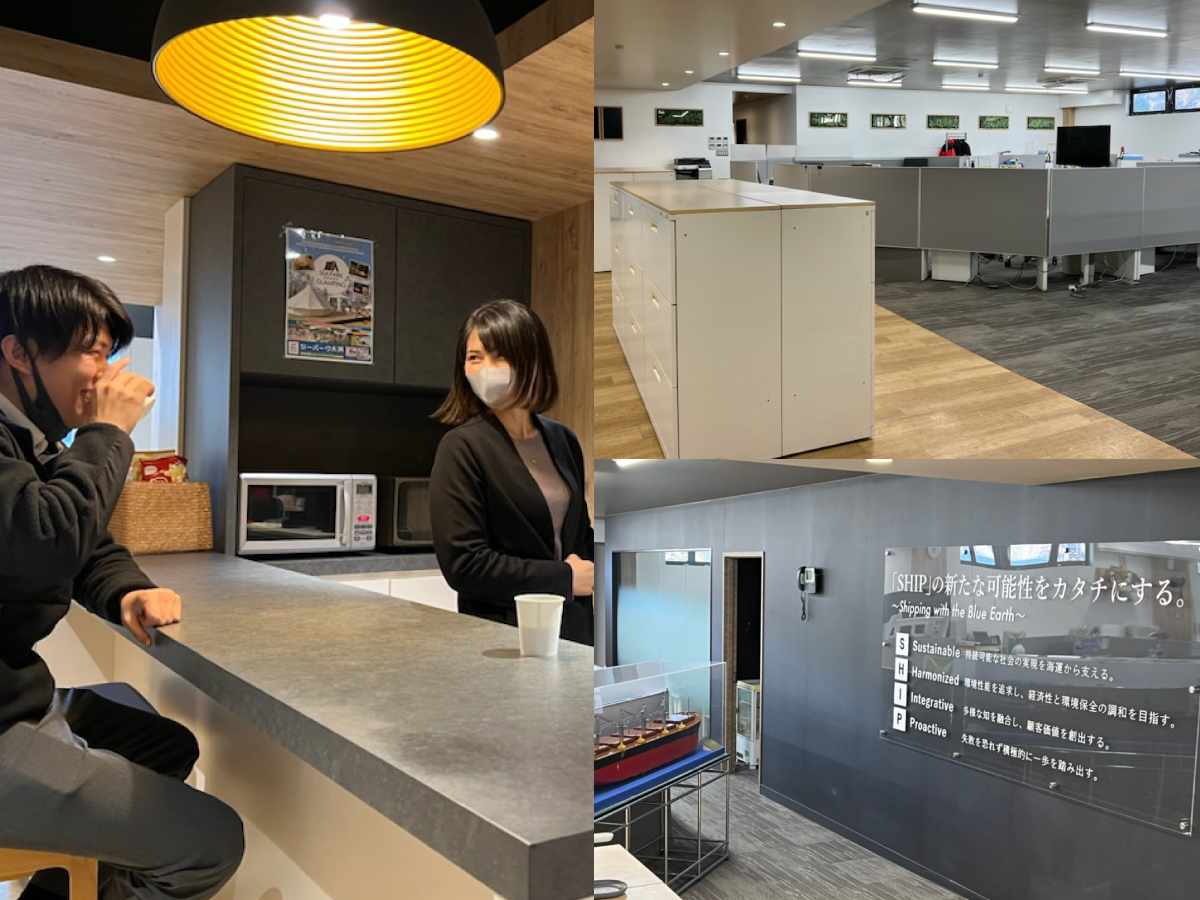 KAMBARA KISEN Co., Ltd. requires talented personnel who have a positive attitude and proactive outlook and can act on a global level in order to provide our customers with safe transport and high added value through our marine transport business.
Why not come join us and help create the next 100 years with new technologies, services, and value? Come and show us what you uniquely offer.
Application Guidelines
Head Office

1083 Tsuneishi, Numakuma-cho, Fukuyama City, Hiroshima Prefecture, 720-0396
TEL(81)84-987-5500

Branches

3F, Ichibancho Daini TG Bldg., 2-2 Ichiban-cho, Chiyoda-ku, Tokyo, 102-0082
TEL(81)3-3264-8805

Offices

Osaka, China (Tianjin, Nanjing, Ningbo, and Xiamen)

Overseas Affiliate Companies

Shanghai, Dalian, Qingdao, Singapore, Amsterdam

Description of Business

General logistics and physical distribution business focusing on international marine transportation, other business incidental to the aforementioned, real estate business, other

About Us – Corporate Profile

Founded: 1903
Established: January 4, 2011
Number of employees: 57 (number of KAMBARA KISEN group companies: 11, number of group company employees: 372)

Benefits and Working Conditions

Allowances: Commuting allowance, overtime allowance, management allowance, family allowance, overseas assignment allowance
Pay raises: Once per year (April)
Bonuses: Twice per year (July and December)
Business hours: 8:00 to 17:00 (1 hour lunch break)
Holidays: 5 day workweek (Saturdays, Sundays and national holidays off), 123 days off per year (including summer vacation, New Year's holidays, and Golden Week), annual paid leave (half-day off system available), other holidays: special leave (congratulations and condolence leave, refresh leave, medical leave, etc.), maternity leave, childcare leave, nursing leave, etc.
Health and welfare benefits: Benefits programs: health insurance, employees' pension, employment insurance, retirement allowance, property accumulation savings Welfare facilities: Company housing, Dormitories for single employees

New graduate applications and selection

Open positions: Sales (Proposal-based sales in marine transportation and logistics), route operation, vessel management, accounting and finance
Work locations: Head office, Tokyo branch, Hanshin office, Shanghai, Singapore, Amsterdam (Holland)
*Employees may be assigned to overseas offices in the future after working at main company and developing the necessary work experience.
Application requirements: Future graduates of four-year universities, graduate schools (regardless of faculty or department), mercantile marine universities, mercantile marine vocational high schools, fisheries colleges or equivalent educational institutions, or recent graduates who graduated within the last 3 years
Business hours: 8:00 to 17:00 (1 hour lunch break)
Starting salary: University graduates ¥220,000 yen (career track), ¥200,000 yen (no transfer career track)
Selection method: Written examination, interviews

Mid-career employee applications and selection

Open positions: Vessel management, sales (Proposal-based sales in marine transportation and logistics), route operation, accounting and finance
Work locations: Head office, Tokyo branch
Application requirements: (Vessel Management) Individuals who have work experience at shipyards and/or marine transport companies, or as third or higher class engineers, and/or graduates of mercantile marine universities, mercantile marine vocational high schools, or fisheries colleges (Sales, Route Operation, Accounting and Finance) Competitive rates for university and graduate school graduates, and/or individuals with experience at shipyards and/or marine transport companies
Business hours: 8:00 to 17:00 (1 hour lunch break)
Salary: Salaries shall be determined based on employee's experience and ability
Selection method: Aptitude test, interviews