Liner Service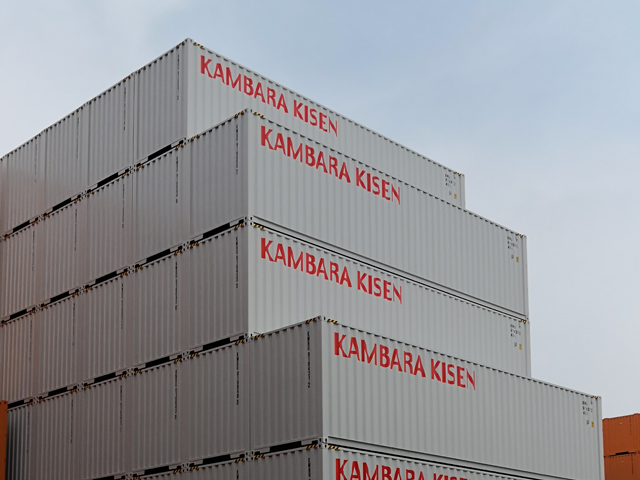 We began direct container service between major ports in China and local ports in Japan in 1994 in order to change the conventional flow of cargo focused on only major ports and thus made it possible to reduce the costs of physical distribution. Since then, we have repeatedly expanded our service network with direct service between various ports in Kyushu, the Seto Inland Sea, the Sea of Japan and Hokkaido in Japan with various ports etc. in Shanghai, Ningbo, Dalian, Qingdao, and Tianjin serving as a core for expansion of service to various ports in the Yangtze River basin, Xiamen, Fuzhou, Hong Kong, and even further expansion to Vietnam, Thailand, Malaysia, Singapore, Indonesia, the Philippines, and India. Both the quality and volume of trade between Japan and China and other countries in Southeast Asia continue to expand, and we hope to be of service by aiming to contribute to further regional vitalization and economic growth.
Direct service to local ports
The overland shipping portion of shipping of cargo arriving at and departing from local ports via major ports in Japan imposes a heavy environmental burden, and it is also becoming increasingly difficult to secure the required transport vehicle drivers. Utilizing KAMBARA KISEN Co., Ltd.'s direct service for local ports contributes to the construction and operation of supply chains for customers with regional production and distribution bases.
We also believe that KAMBARA KISEN Co., Ltd.'s business model which links local ports in Japan with major ports in China and other countries via direct service is also an effective approach towards resolving some of the urgent issues facing Japan including global warming and the aging of the population.

Container Liner Service Details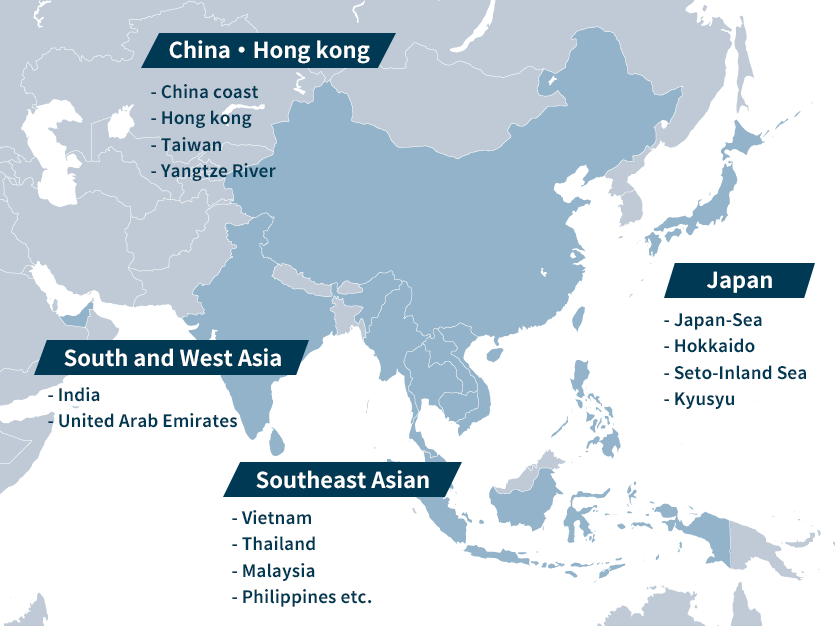 Networking linking 65 ports in 14 countries and regions
We currently provide service using our own company service lines for service between 5 major ports in Huadong and Huabei China and 14 local ports within Japan ranging from Hokkaido to Kagoshima, and also provide service for the Yangtze River coast, Southeast Asia, and the Middle East through collaboration with leading partners in each area.
Main service port list
日本

港名:PORT NAME:ポートコード
小樽:OTARU:JPOTR
新潟:NIIGATA:JPNIH
富山:TOYAMA:JPFSK
金沢:KANAZAWA:JPKNZ
舞鶴:MAIZURU:JPMAI
境港:SAKAIMINATO:JPSMN
伊予三島:IYOMISHIMA:JPMKX
水島:MIZUSHIMA:JPMIZ
福山:FUKUYAMA:JPFKY
広島:HIROSHIMA:JPHIJ
大分:OITA:JPOIP
伊万里:IMARI:JPIMI
志布志:SHIBUSHI:JPSBS
細島:HOSOSHIMA:JPHSM

中国沿岸

港名:PORT NAME:ポートコード
上海:SHANGHAI:CNSHA
大連:DALIAN:CNDLC
天津新港:TIANJINXINGANG:CNTXG
寧波:NINGBO:CNNGB
青島:QINGDAO:CNTAO
厦門:XIAMEN:CNXMN
福州:FUZHOU:CNFOC
煙台:YANTAI:CNYNT
連雲港:LIANYUNGANG:CNLYG
威海:WEIHAI:CNWEI
日照:RIZHAO:CNRZH

長江

港名:PORT NAME:ポートコード
長沙:CHANGSHA:CNCSX
常熱:CHANGSHU:CNCGU
常州:CHANGZHOU:CNCZX
重慶:CHONGQING:CNCKG
黄石:HUANGSHI:CNHSI
江陰:JIANGYIN:CNJIA
嘉興:JIAXING:CNJIX
九江:JIUJIANG:CNJIU
南昌:NANCHANG:CNKHN
南京:NANJING:CNNKG
南通:NANTONG:CNNTG
蘇州:SUZHOU:CNSZH
太倉:TAICANG:CNTAG
武漢:WUHAN:CNWUH
蕪湖:WUHU:CNWHI
呉江:WUJIANG:CNWUJ
無錫:WUXI:CNWUX
揚州:YANGZHOU:CNYZH
宣昌:YICHANG:CNYIC
張家港:ZHANGJIAGANG:CNZJG
鎮江:ZHENJIANG:CNZHE

香港

港名:PORT NAME:ポートコード
HONGKONG:HONGKONG:HKHKG

台湾

港名:PORT NAME:ポートコード
TAIWAN:KEELUNG:TWKEL
TAIWAN:KAOHSIUNG:TWKHH
TAIWAN:TAICHUNG:TWTXG
TAIWAN:TAOYUAN:TWTYN

東南アジア

国名:PORT NAME:ポートコード
VIETNAM:HAI PHONG:VNHPH
CAMBODIA:SIHANOUKVILLE:KHKOS
CAMBODIA:PHNOM PENH:KHSPN
THAILAND:BANGKOK PAT:THPAT
THAILAND:BANGKOK TST:THTST
THAILAND:LAEM CHABANG:THLCH
THAILAND:SONGKHLA:THSGZ
INDONESIA:JAKARTA:IDJKT
INDONESIA:SURABAYA:IDSUB
INDONESIA:BELAWAN:IDBLW
MALAYSIA:PORT KELANG NORTH:MYPKG
MALAYSIA:PORT KELANG WEST:MYWSP
MALAYSIA:PENANG:MYPEN
MALAYSIA:PASIR GUDANG:MYPGU
PHILIPPINES:MANILA NORTH:PHMNL
PHILIPPINES:CEBU:PHCEB
PHILIPPINES:DAVAO:PHDVO
SINGAPORE:SINGAPORE:SGSIN
MYANMAR:YANGON:MMRGN

南アジア

国名:PORT NAME:ポートコード
SRI LANKA:COLOMBO:LKCMB
INDIA:NHAVA SHEVA:INGTI
INDIA:PIPAVAV:INPAV
INDIA:CHENNAI:INMAA
INDIA:VISAKHAPATNAM:INVTZ

中東

国名:PORT NAME:ポートコード
UAE:JEBEL ALI:AEJEA
Some service ports have not yet been added to the list. Please feel free to contact us with any questions.
Links to shipping agents
Environmental initiatives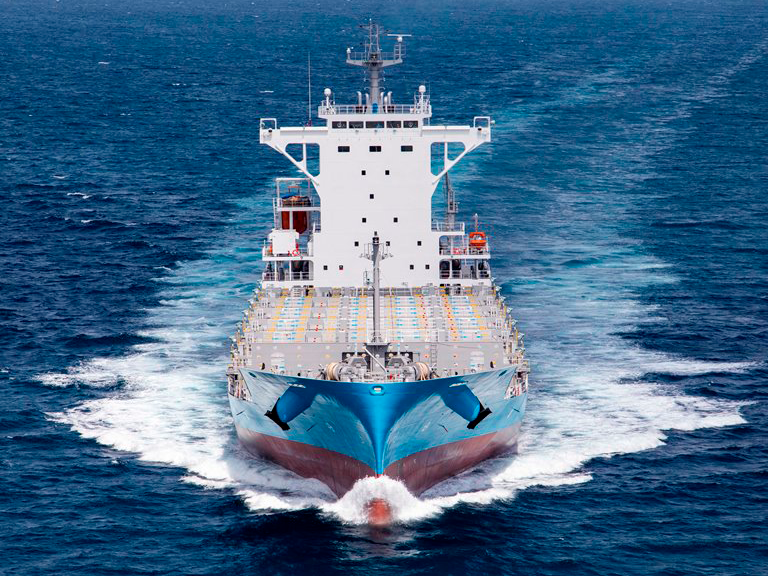 Introduction of state-of-the-art, environmentally friendly ships
We currently operate a fleet consisting of 5 company-owned ships and 2 time chartered ships, with operation mainly focusing on 1,000+TEU type ships which is optimal ship type for entry into major inland local ports.
In addition, we are working with group company TSUNEISHI SHIPBUILDING Co., Ltd. to introduce new state-of-the-art ships to our company-owned ship fleet in anticipation of environmental discharge regulations in order to lower environmental burden. (Replacement of company-owned ships scheduled to begin from January 2022)
Ship specs
Operation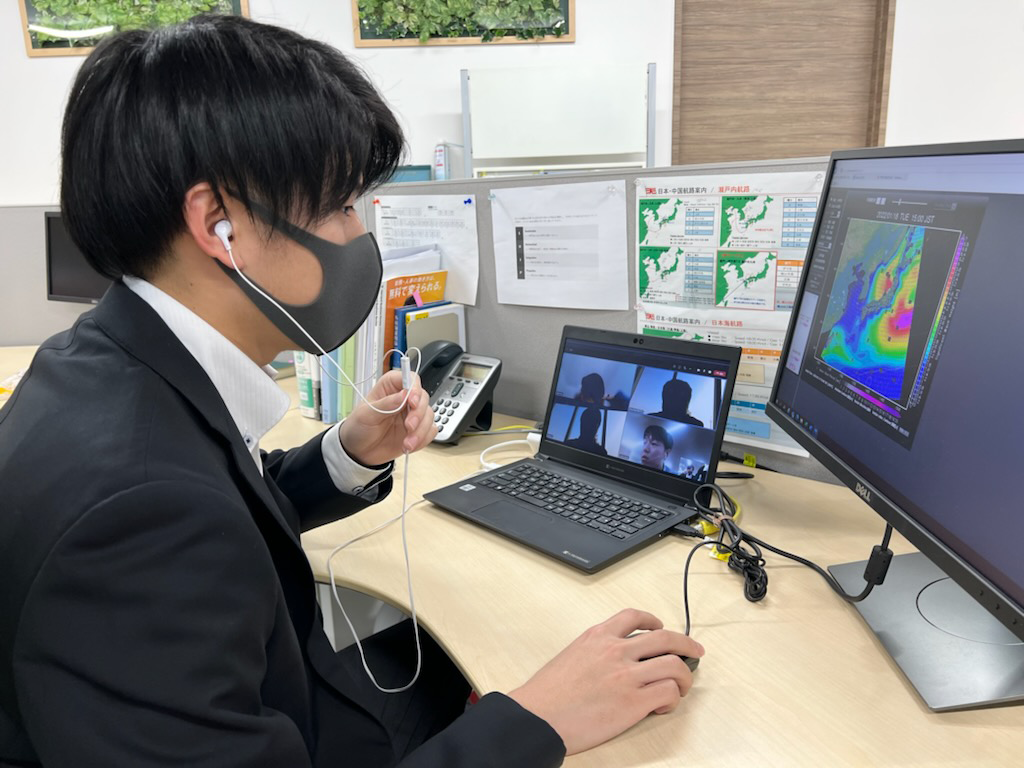 Operation service
We have established a ship operation management business unit in Shanghai which manages the operation of ships across national borders with ship information controlled by the head office.
In addition to establishing company owned container operation bases in 3 locations in Japan and 7 locations in China, we also have numerous local partners both in Japan and overseas to allow us to provide global care for our customers in regions all over the world.
List of branches and offices