Other Services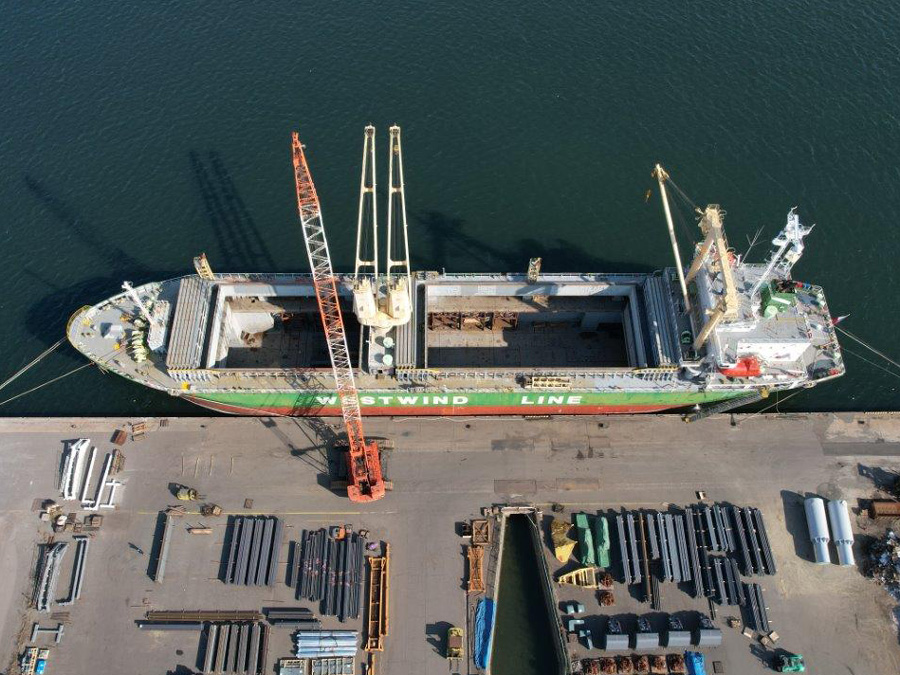 Equipment & Material Transport Business
This business involves the operation of ships from within Japan to the China and Philippines shipyards in order to transport TSUNEISHI SHIPBUILDING GROUP 's shipbuilding equipment and materials with a primary focus on safety and stability.
Main cargo includes steel materials and ship engines, and the business plays a vital role in shipbuilding at the TSUNEISHI SHIPBUILDING GROUP's overseas shipyards.
A wide variety of ships are used for transport of shipbuilding equipment and materials including DWT 2,000 to 3,700 ton bulk carriers and heavy cargo carriers for China, and DWT 8,000 to 12,000 ton tweendecker bulk carriers for the Philippines with over 100 trips per year.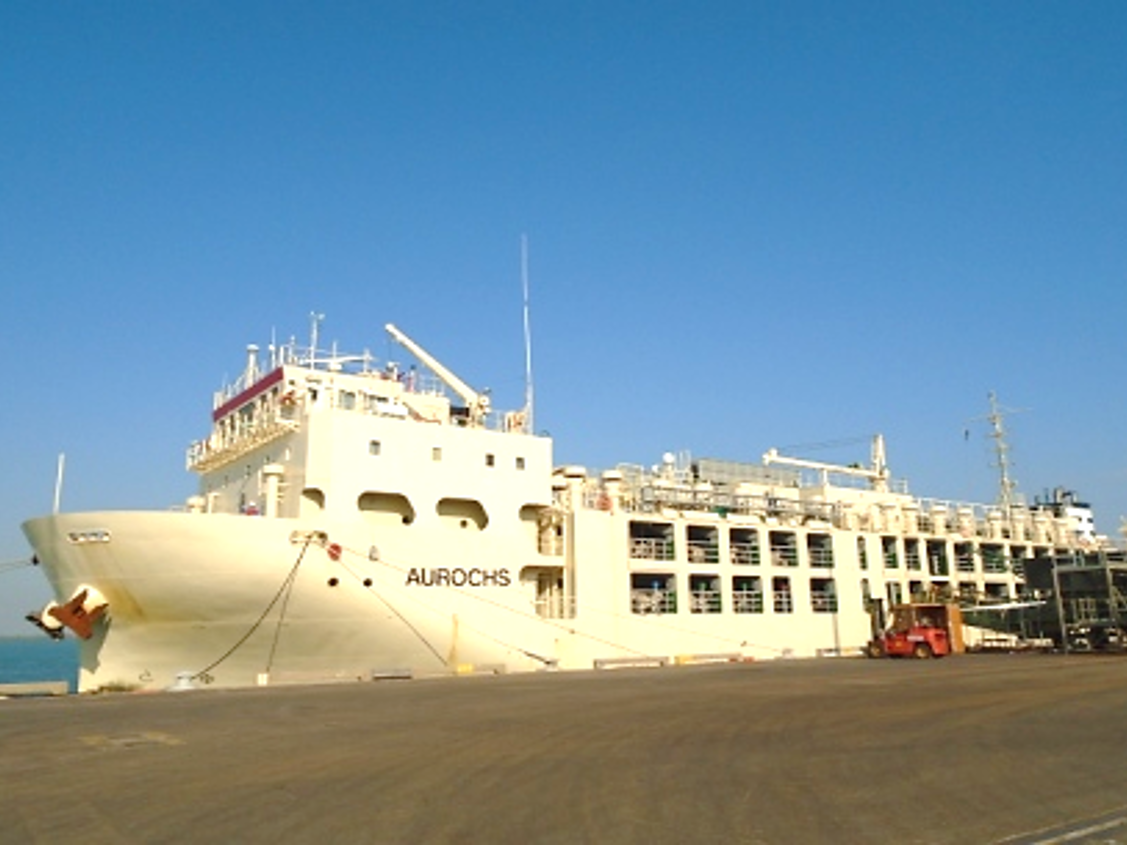 Livestock Carrier Business
The livestock carrier business is the shipping of living cattle and sheep, and our company acquired our first livestock carrier ship and began service in 2020.
The main shipping line is from loading in Australia and shipping live cows to Southeast Asia, approximately 2,000 head of cattle shipped per trip.
In recent years, diversification of food cultures has resulted in a need to serve demand in various countries, and in terms of animal welfare, as this service is responsible for transporting living animals, the utmost care and consideration is applied for both the equipment used and staff during trips and we are constantly working to find more ways to improve every aspect of the service.
SHIP'S PARTICULARS

VESSEL NAME

AUROCHS

YEAR BUILT

2007

GRT

4,760MT

NRT

1,428MT

DWT

2,546MT

DISPLACEMENT

2,601MT

LOA(LENGTH OVER ALL)

84.0METERS

BREADTH(MILD)

15.90METERS

DRAFT(SUMMER)

5.014METERS

NUMBER OF DECKS

5

GROSS CATTLE PEN CAPACITY

2,434.9 M2

FRSH WATER CAPACITY FOR LIVESTOCK

100MT PER DAY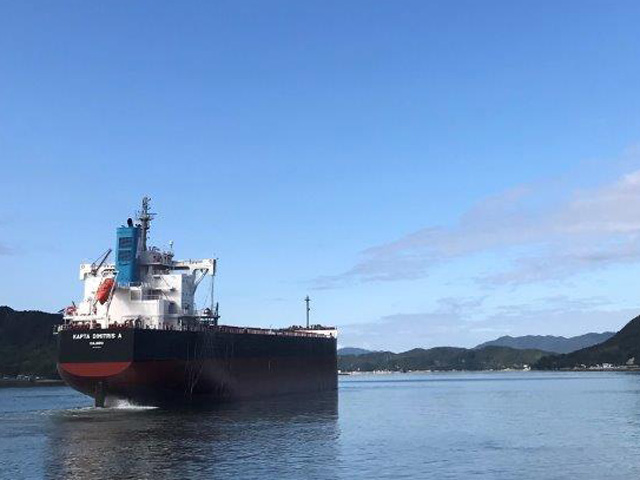 Fleet Planning Business
This business carries out coordination with the TSUNEISHI SHIPBUILDING GROUP and between other relevant departments within KAMBARA KISEN Co., Ltd. during the planning and ordering of new ships and fleet maintenance for KAMBARA KISEN Co., Ltd. Not only does the business deal with orders for company-owned ships, but also handles the sale of newly constructed ships commissioned from outside of the TSUNEISHI SHIPBUILDING GROUP, and in recent years has also worked on building partnerships with friendly ship owners and also on studying and implementing new organizational structures.
The business' basic policy is to provide the latest, cutting-edge, environmentally-friendly ships to the marine transport market in order to contribute towards the further development and growth of the marine transport business.